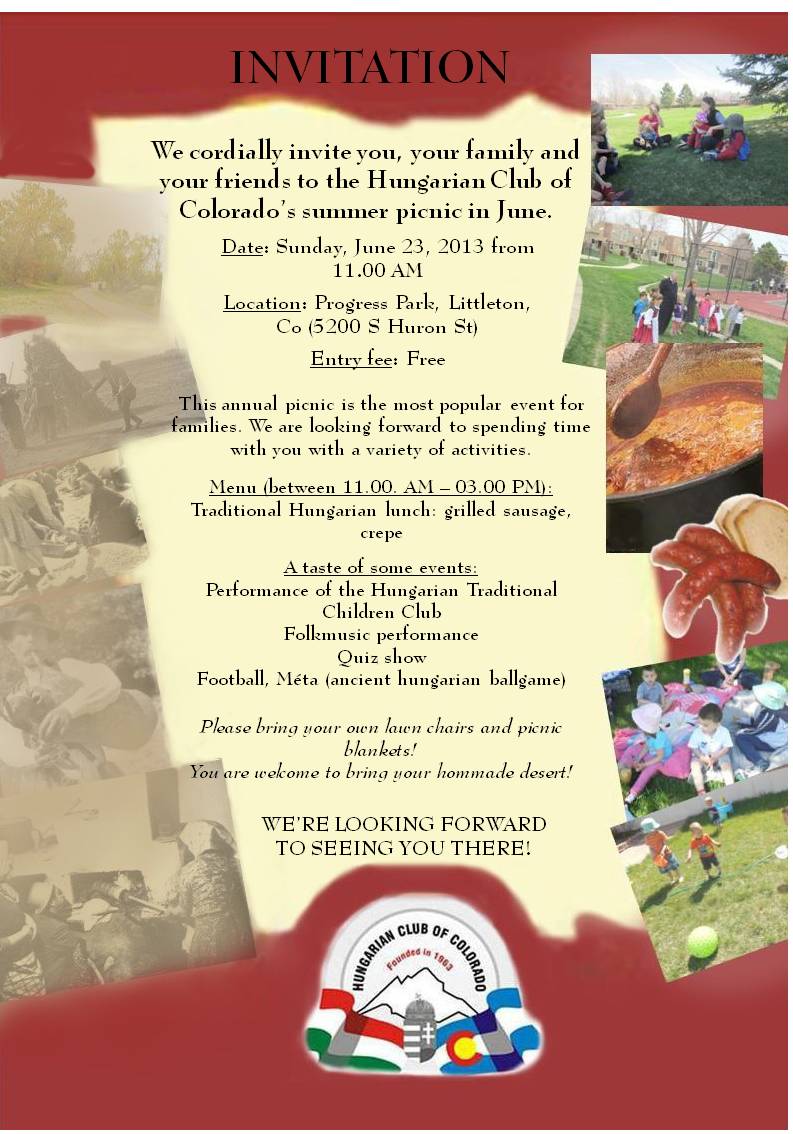 We should like to cordially invite every one of you to our annual June picnic to be held on June 23, 2013 from 11am.
Location:  Progress Park, Littleton, CO (5200 South Huron Street)
Date: June 23th, 2013 from 11:00 AM
Entry fee:: Free
As in years past a similar Hungarian menu will be prepared (sausage and crepe will be served per Hungarian recipes)!  A variety of programs includes a quiz game, meta, and a short kids program.
Food will be served between 11:00 AM and 2:30 PM
WE KINDLY WELCOME EVERYONE!