Szeretnénk mindenkit biztositani arról, hogy klubunk szem előtt tartja és prioritásnak tekinti a Kolorádóban és az USÁ-ban zajló eseményeket, COVID-19 járványhelyzetet. Programjaink ennek függvényében változnak, alakulnak, egyes esetekben megszokott éves programjaink el is maradnak. Kérünk benneteket, hogy legyetek türelemmel, és tartsátok magatok és embertársaitok érdekeit, egészségét szemetek előtt.
We would like to ensure everyone that our club considers current events and the COVID-19 situation in Colorado, as well as in the US a priority. Our activities will change, sometimes annual events will be canceled considering this. WE are asking all of you to be patient, and keep yours and your fellow citizens' health and safety in mind.
Augusztustól újra indul a könyvklub Bodor Évi vezetésével. Tervezett könyvklubok augusztus 1-én és szeptember 5-én lesznek délután 2-4 között Aurorában. Bodor Évivel aktuális témákról beszélgetünk, verseket, könyvrészleteket olvasunk föl, és mellé finom harapnivalókat fogyasztunk. A kellemes hangulat garantált. Ezúttal kinnt, a szabadban, a kertben leszünk, és Évi mindenkit kér, hogy előre jelentkezzenek be, és a biztonságos létszámot tudjuk tartani. Évi telefonszáma 303-261-7910.
Our next book clubs led by Eva Bodor will take place on August 1st and September 5th from 2 pm to 4 pm in Aurora. We usually talk about current topics, share poems and book excerpts, and snack on great bites. Laughs and a pleasant company are almost always guaranteed.This time around we will be outside, in her backyard. Evi is asking everyone who would like to join her to call ahead and let her know you're coming. This way she will be able to keep the attendance at a healthy limit. Her phone # is 303-261-7910.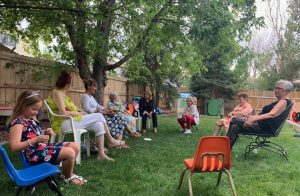 AZ IDÉN KÖZEGÉSZSÉGÜGYI OKOK MIATT ELMARAD A SZENT ISTVÁN NAPI PIKNIKÜNK, MEGÉRTÉSETEKET KÖSZÖNJÜK. OUR ANNUAL ST. STEPHEN'S DAY PICNIC IS CANCELED DUE TO PUBLIC HEALTH CONCERNS. WE APPRECIATE YOUR UNDERSTANDING IN THIS MATTER.
Konzulátusi ügyeket a Los Angelesi Magyar Konzulátussal tudtok intézni. 2020-ban nem lesznek Denverben kihelyezett konzulátusi napok. A konzulátus telefonszáma (310) 473-9344 és email cime mission.los@mfa.gov.hu , a website-juk pedig https://losangeles.mfa.gov.hu/hun
If you need to take care of Hungarian passport or other issues related to the Consulate, you can reach out to the Hungarian Consulate in Los Angeles. In 2020, there will NOT be consular days in Denver. You can reach out to the consulate directly via phone (310) 473-9344 or email mission.los@mfa.gov.hu . Their website is https://losangeles.mfa.gov.hu/eng .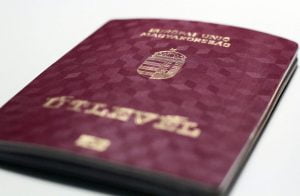 Naprakész hirekkel, kolorádói közösségi érdekű kérésekkel, kérdésekkel az email listánkon tudtok hallani vagy üzeneteket küldeni. Jelentkezni a colorado@huclub.org emailen lehet. Eseményinkről pedig itt a website-unkon vagy a Facebook oldalunkon tudtok https://www.facebook.com/Hungarian-Club-of-Colorado-334116815601
Participating in our email distribution list provides fresh, up to date news, questions and requests. You can sign up at colorado@huclub.org . If you'd like to hear of our events, you can check back here on our website, or follow us on Facebook at https://www.facebook.com/Hungarian-Club-of-Colorado-334116815601 .
A mihamarabbi viszontlátásra, Benkő Sándor Klubvezető és a Vezetőség
Take care and see you soon, Alex Benko, Club President and the Board Members