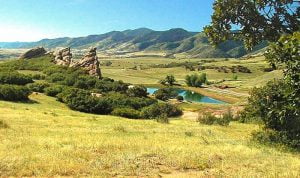 Tavaszi-nyári kirándulásainkat Varga Gizi vezeti, aki tapasztalt túrázós. Következő túra Littletonban lesz, május 11-én 9 órától a South Valley Parkba. Találkozunk a South Valley North parking lotban a 90 South Valley Road címen. Ez egy könnyû és közepes túra (lehet majd választani), kisebbeknek is ideális, 3-5 mérföldes túra. Elemózsiát és meleg ruhát hozzatok.
Jelentkezni Varga Gizi -nél lehet a (720) 785-3441-as számon. Szélsôséges idôjárás esetén is vele beszéljetek.
Our spring and summer hiking series is led by Gizella Varga, who's an experienced hiker. Our next hike will take place on Saturday, May 11th from 9 am at South Valley Park. We'll be meeting in the North Parking Lot at 90 South Valley Road, in Littleton. It/s both an easy and a medium hike, you'll be able to chose. It's perfect for young kids as well, it's a 3-5 mile hike. Bring some food, snacks and drinks. To sign up, reach out to Gizella at (720) 785-3441 and let her know you're coming and how many people to expect. ALso check with her in case of inclement weather.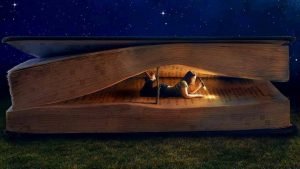 A következő könyvklubok Aurorában a Bodor Évinél lesznek. A tervezett dátumok szombat május 4-e és június 1-e, amikor Évi vezetésével aktuális témákról beszélgetünk, verseket, könyvrészleteket olvasunk föl, és mellé finom harapnivalókat fogyasztunk. A kellemes hangulat garantált.
Our monthly book club is led by Eva Bodor and it takes place in Aurora. Our upcoming dates are Saturday, May 4th, and Saturday, June 1st. We usually talk about current topics, share poems and book excerpts, and snack on great bites. Laughs and a pleasant company are guaranteed.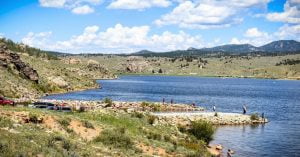 A kissé hűvösebb időjárás miatt a Memorial Day hétvégéjére tervezett kempingezés helyét átraktuk Pueblotól délre, Wetmore környékére, ahol melegebb lesz a hétvégén. Szombaton és vasárnap leszünk itt a Hardscrabble Creek melletti kempingben. Aki szeretne jönni, szóljon Papp Zsoltnak telefonon 720 339 6789.
Sátorozás , tábortûz, túrázás, biciklizés és kayakozás lesz a programon.
We have moved the Memorial Day Family Camping to a campground near Wetmore, south of Pueblo because of the cooler temperatures. We'll be camping, barbeque over the fire, hike, bike, and kayak. If you're interested, contact Zsolt at 720 339 6789.

Az idén is megrendezésre kerül a batyus piknik. A potluckra mindenkit szeretettel várunk, hozzátok el kedvenc ételeiteket. Lehet teniszezni, kispályás focizni, a tó körül sétálni, beszélgetni, frizbizni. A helyszin a Danahy Park Northglennben a West 104th Ave és a Huron Street közelében. (Ne keverjétek össze a Donahy Parkkal, ami Denverben van!!!) Gyerekeket, felnőtteket szeretettel várunk. A programgazda Adi, érdeklődni telefonon nála lehet további részletekről 303-255-9048.
We are once again inviting you to our June Potluck Picnic, which will take place on Sunday, June 30th from 11 am to 3 pm or until everyone would like to stay. You're welcome to bring your outdoor games, there are tennis courts, mini soccer, you can play frisbee or walk around the lake. It'll take place in Danahy Park in Northglenn. Kids and adults are both welcome, please, bring a friend. Program coordinator is Adi Safranka, if you have any questions, please, contact her at 303-255-9048.
Reméljük, hogy tavaszi-nyári programjainkon minél többen részt vesznek majd! We hope to see many of you at our spring and summer events.